Post by jeremy on Jun 28, 2017 19:12:55 GMT -5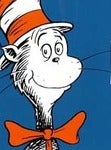 My friend lives quite close to me so sooner or later I want to check it out, as it is said this projector can have 7500:1 on off contrast with iris closed up, that is something worth to check. No to mention we will aim to try the newest generation of vibrating mirror (quasi UHD) device with this projector (this guy already have a vibrating mirror device in front of his 720P 3 chip DLP DPI TITAN projector, running at virtual 1440P resolution).
Maybe I can get back with the service code later as well.
PS. My friend got a backup cineo as well in the meantime, which works without an issue

Very nice to hear gjaky! It's great that Barco is willing to support these projectors like that. You'd be surprised how many companies will say no, simply because you are not the original purchaser.
They do have a beautiful image, I have several of those here as well (many made under various models, the "Cineo" is the HT market version). You can get that 7500:1 CR, but at the expense of its glorious brightness with both lamps on, and color properly calibrated. Still, for HT, Its a beast of a machine. It just doesn't have the "inky blacks" that so many worry about.
If you would be able to provide the code, that would be ***really*** awesome of you!
I can't tell you off hand why the communication stuff wouldn't be working off hand. My guess is whatever caused the color wheel index (which is the phase angle you speak of) to reset, probably reset those functions as well in the Service menu. Not sure, but not unlikely either.